Fire-Resistant Building Blocks
Introducing The Perfect Block™ and Building Systems
A Sensible Solution To Heartbreaking Recurring Loss Of Homes To Fire
Our "green building block" can help significantly minimize the trauma of those who have experienced the devastating loss of their homes to fires. The Perfect Block™ is constructed of insulated composite concrete form (ICCF), and it's an eco-friendly option for those looking to rebuild or construct a new fire-resistant home. With these green building materials, you can rest assured that your home will be safer from fire damage, providing you with a sense of security and peace of mind. Say goodbye to the fear of your home being destroyed by fire and hello to a sustainable and sturdy building solution.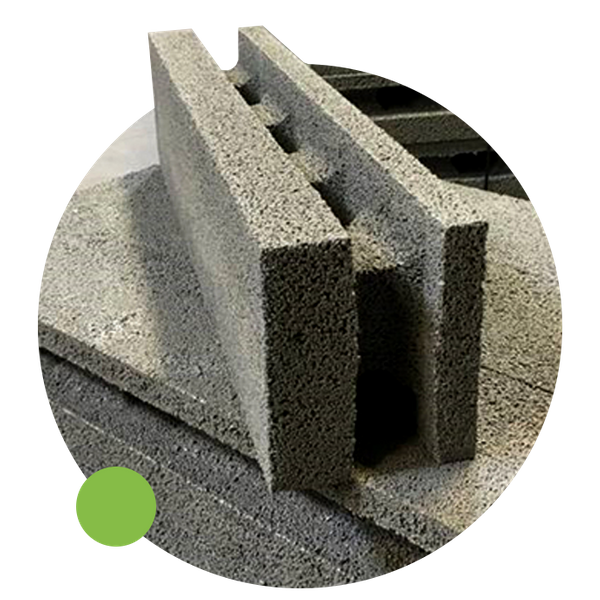 What Makes The Perfect Building Block?
The unique composition of The Perfect Block™ makes it stand out from other building options. The Perfect Block™ is an insulated composite concrete form (ICCF) made of a blend of recycled expanded polystyrene (EPS), also known as Styrofoam™, Portland cement, water, and proprietary admixtures. This mixture provides the block with exceptional insulating properties and makes it resistant to fire. And the best part is that 100% of the EPS used in these blocks is recycled, which helps to reduce waste in our landfills. This eco-friendly construction solution offers not only superior performance but also a sustainable and responsible choice for builders and homeowners alike.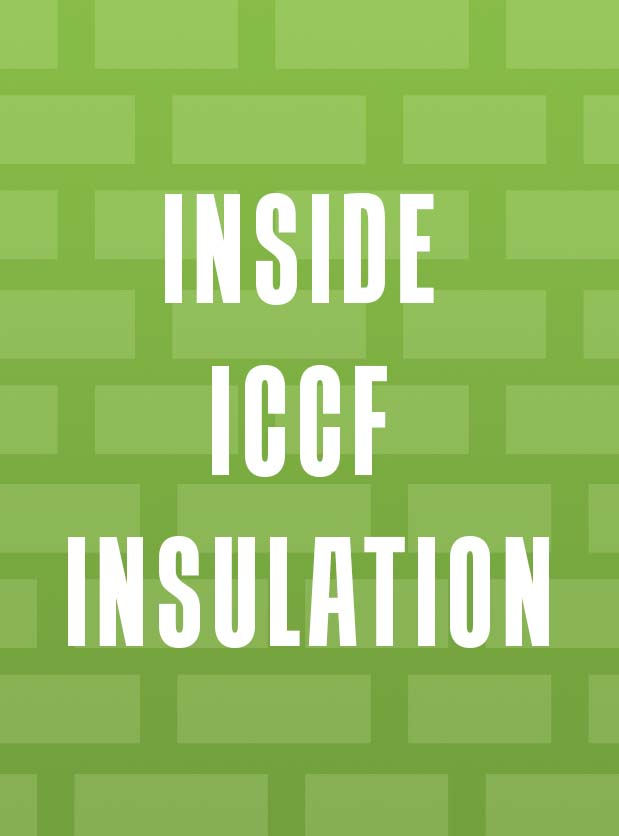 The insulation power of The Perfect Block™ is a result of recycling EPS. This modern-era waste material is typically found clogging up landfills, but we've transformed it into an innovative building solution that's both energy-efficient and fire-resistant.
Once assembled, the ICCF blocks can be filled with concrete and reinforcement steel (rebar) to form a strong and durable framework. This monolithic "post and beam" grid provides a sturdy structure for a wide range of building components, including: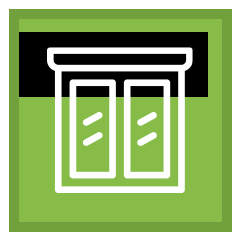 Lintels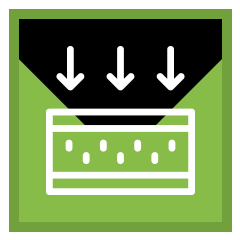 Load-Bearing & Non-Load-Bearing Walls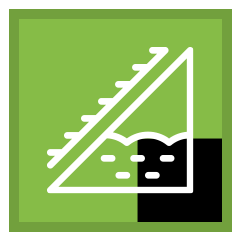 Perimeter Walls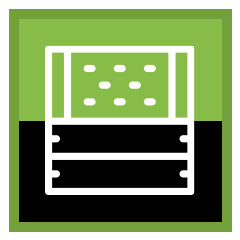 Retaining Walls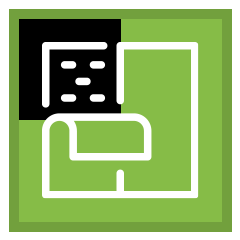 Shear Walls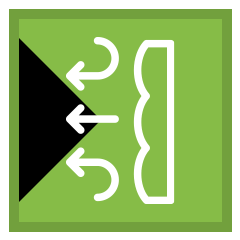 Sound Attenuation Walls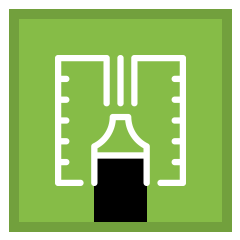 Stem Walls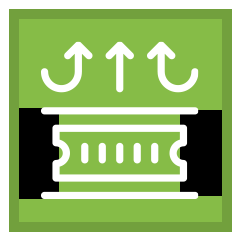 And More!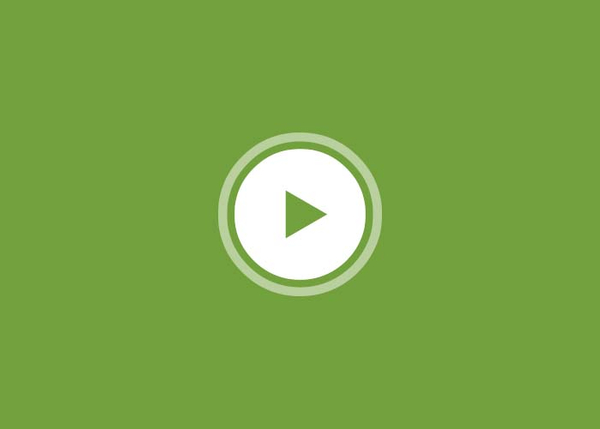 Benefits of This Fire-Resistant Building Product
As a sustainable construction material, The Perfect Block™ offers a range of added benefits that make it an attractive alternative to traditional building materials.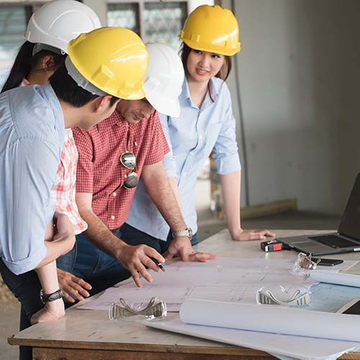 The price of The Perfect Block™ is highly competitive with wood framing, making it a cost-effective solution for those looking to build a new home or commercial structure.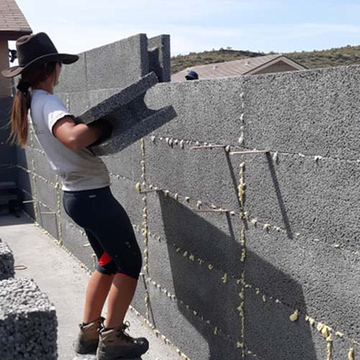 The Perfect Block™ is incredibly strong, boasting 700% greater strength than traditional wood stick frame construction.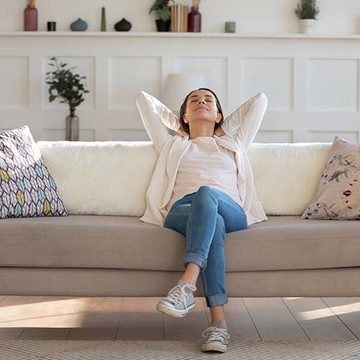 It also has exceptional sound attenuation capabilities, providing a peaceful and quiet living environment.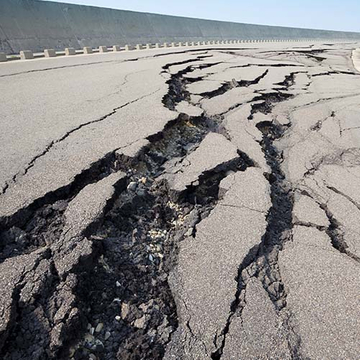 The block is even engineered to meet seismic 8.0 earthquake zone requirements when properly installed.
With all these benefits, The Perfect Block™ is a top choice for those seeking a sustainable, fire-resistant, and energy-efficient building material.
Start New. Start Perfectly.
It's natural for homeowners who have suffered a devastating loss due to fire to feel anxious about rebuilding in the same area. However, this feeling of uneasiness can be eased with the right resources. For a resilient new home, rely on The Perfect Block™ while also following safe fireproofing steps such as clearing the property of combustible debris, cleaning metal roofs and soffits, and installing fire-resistant shutters for doors and windows. By taking these precautions and trusting our innovative technology, the possibility of another devastating loss due to fire can become a thing of the past.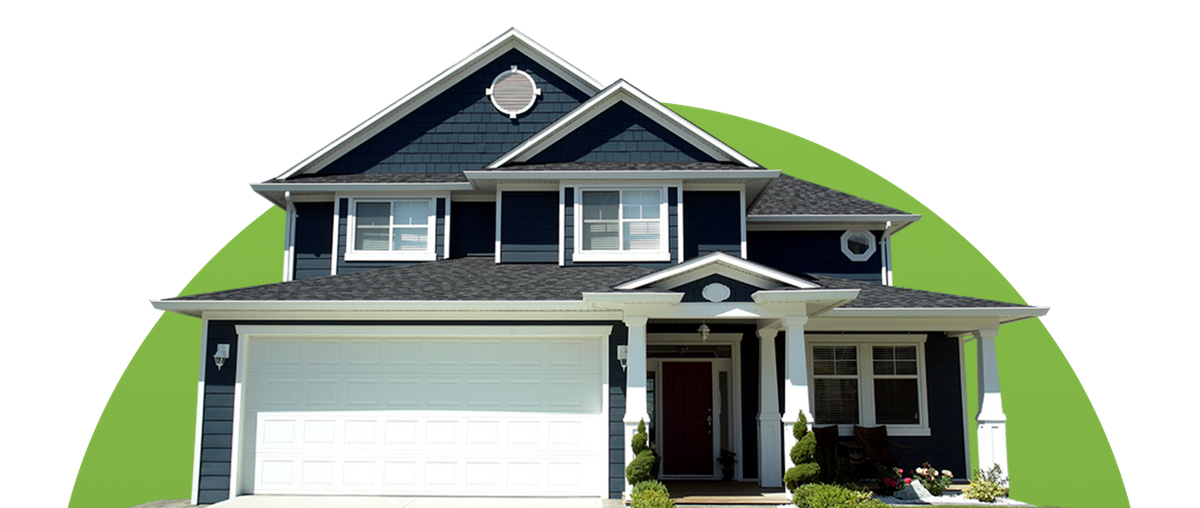 Fire-Resistant Building Blocks