Made In Arizona: Featured On FOX 10 Arizona Morning!
Peoria Company Recycles Styrofoam Into Building Materials.
Eco Building Systems in Peoria repurposes styrofoam into fire-resistant concrete material to use as blocks for building projects.
FOX 10's Anita Roman reports.

A SIMPLE 3-STEP PROCESS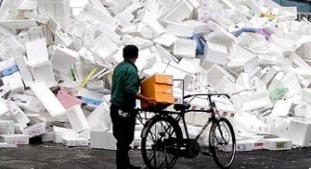 Step 1 – Receive Donations
Recycling Partners Throughout The World Donate Post Consumer / Post Industrial EPS To Eco Building Systems Thus Preventing Shipment To Landfills And Non-Biodegradable Waste Left In The Surface Of The Earth.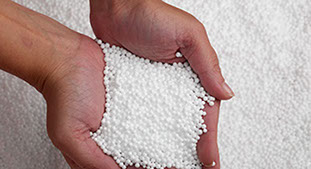 Step 2 – Repurpose Materials
The Unusable EPS Is Placed Through An Automated Process That Will Convert The EPS Into A Lightweight Aggregate In Bead Form That Will Be Used In The Proprietary EBS Materials Mixture That Will Create A Sustainable Green Building Material For Construction And Other Sectors.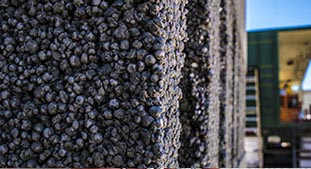 Step 3 – Create The Perfect Block
The EBS Mixture Will Be Placed In Forms And The Most Sustainable And Energy Efficient Building Material On The Planet Is Created. After Curing, Stacking, And Shipping, Our Eco Focused Clients Will Receive Their Orders.
Companies With Large Amounts Of EPS Should Call For Transportation Assistance.
Individuals Or Small Businesses May Drop Off Clean EPS For Recycling At The Following Location:
Eco Building Systems
8960 W Larkspur Drive Suite 105
Peoria, AZ 85381
Drop off hours are Monday through Friday, 8 am – 4 pm.
Prior confirmation of truckload deliveries required.
For further information call 623-271-1173 and ask for recycling information.